Safe Redbird App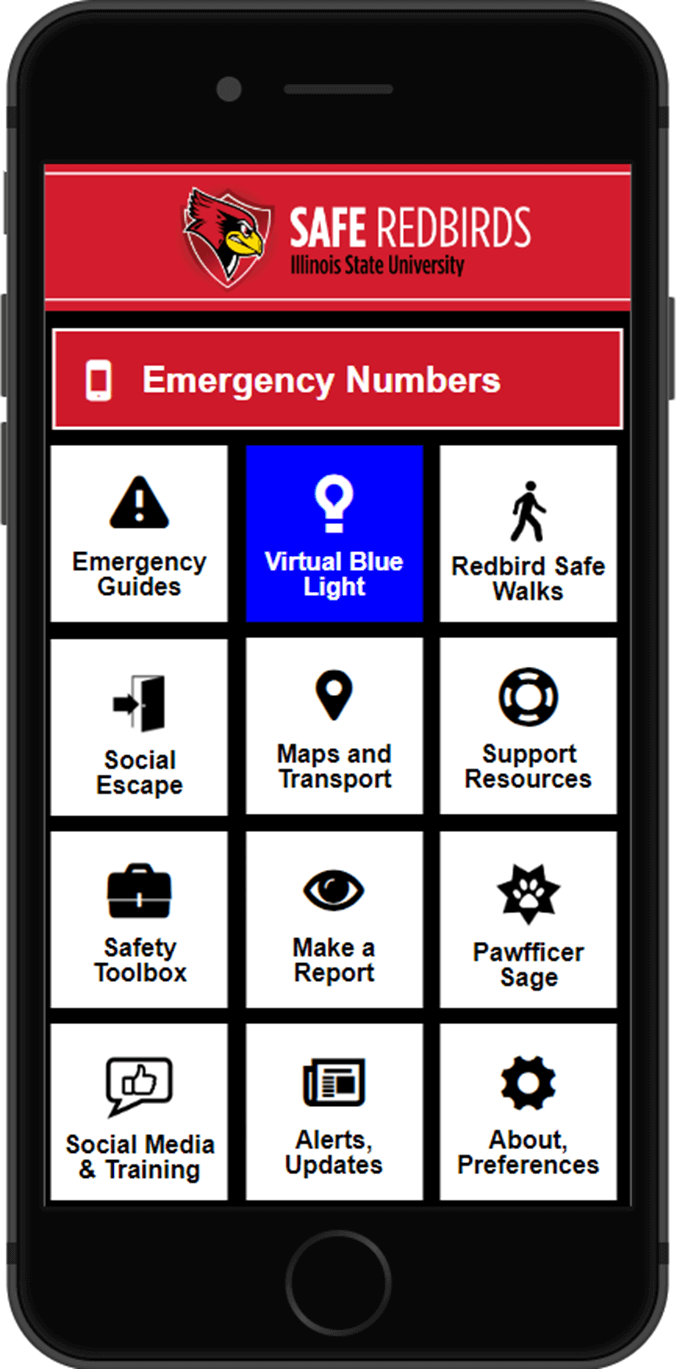 Safe Redbirds Application – What's inside?
Training: Safe Redbirds App: Keeping You Safe, One Click At A Time
Session Length: 45 minutes
Abstract: Do you need directions to a campus building? Are you walking to your car alone after dark? Have you seen something you need to report to authorities? Would you know what to do if there were an emergency in your workspace?
The Safe Redbirds app can help you do all these things, and more. Join us for a deep dive into what safety features and helpful information is available, all in one easy to navigate application. The app has interactive tools, incredibly helpful maps and displays, and a shortcut to all the University's safety links.
Safety starts with you; the Safe Redbirds app can help!